LANWorx provides enterprise quality IT services (hardware, software, systems management, advice) for small and medium sized enterprises in New Zealand
We help your organisation be its best, by focussing on your core business at maximum productivity, while LANWorx ensures the right IT systems are always in place. This is based on our strong technical competence, a proactive and commonsense approach, and an absolute commitment to delivery.
We strongly believe that IT is to support the business and that it needs to be closely aligned with the business direction and strategic plans of the business.
To deliver the best value we take a genuine interest in our customer's business, working to understand what's important to their success and ensure they have the IT systems to support that.
We find the secret to delivering highly effective IT solutions is to have strong, transparent relationships with our customers, and remember that IT is only there as a tool to help people to do their job better.
The 'One Stop IT Shop'
Many customers simply want one company to provide solutions to all their IT and computer requirements from supply of hardware and software to installation and ongoing support. We can provide complete support from the desktop to the server and everything in between.
Consistent Delivery of Service
Our service model has been built up over many years by delivering high quality consistent Customer focussed solutions to our customers. We continually look to improve these services with advances in technology and our persistent ongoing goal of raising support standards to achieve excellence in service.
On time and in budget!
Our aim is to provide a high level of service and reliability without breaking our Customer's bank accounts. We don't believe in surprises and provide fixed costs where possible. We advise on risk when appropriate and on completion of the job provide full documentation of the time spent.
Problem Ownership
We know Customers want their computer projects and issues to be taken care of efficiently and with minimum disruption. We have a custom built application to manage, track and escalate our Customer requests. Customers in our Partnership plan can rest assured that we will be responsible & accountable for their computer systems and support requirements.
IT Services that put your people first
Every organisation wants to get as much as possible out of its IT investment. Our approach is to analyse the underlying business processes and what systems you can use to achieve your business objectives.
LANWorx can provide fixed monthly managed services to help run a company's IT infrastructure. We help manage their ICT investment, ensuring the right systems are in place to enable them to focus on their core business.
Whether you need a secure private cloud, public cloud or are looking to achieve the best of both worlds with a hybrid cloud platform, choosing the right cloud services is business critical, reducing costs while improving accessibility.
LANWorx is an Internet Service Provider (ISP) in its own right, providing our customers with better performance, security and support.
LANWorx is your single point destination for procurement and installation of all networking, phones, VOIP and video calling equipment
LANWorx can source and supply all of your ICT equipment (software and hardware) needs as well as providing the total turnkey solution at competitive rates.
We have developed and commercialised our own Case Management System (CMS). It is a purpose built solution for customers who provide complaint management services to enter, track, manage and report on their cases.
The Worx Shop – Tips and Advice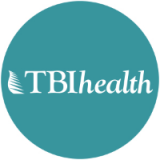 Chriss Gregg
TBI Health
General Manager
Over the past seven years LANWorx have worked hard for us to ensure our IT is now one of the most reliable components of our business and this has allowed us to enjoy doing the things that we do best as a company.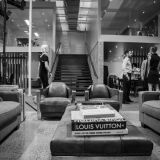 Andrew Weston
Propellerhead
Managing Director
I am more appreciative about the fact that our infrastructure was stabilised and it was no longer front and centre in terms of risk to the organization.

Gary Bulog
Office of the Privacy Commissioner
General Manager
"On the PC side, staff went home on a Friday and came back on Monday to brand new machines, running new software, with no interruption to the office.