Proactive IT Support Services
System monitoring, proactive maintenance and support across your entire workstation, server and network environment. Our managed services provide a dedicated team to support our customer's ICT network and users. Direct access to personalized support, a network of accredited engineers and local support personnel. We also provide anti-virus and managed backup services for their network devices.
Managed ICT services is a professional service designed to give peace of mind.
The service forms an extension to our customers' organisations, ensuring that their ICT systems are supported, up-to-date and performing as desired.
It covers:
Proactive maintenance
Business continuity and disaster recovery
Processes and best practises
Security of systems, site and information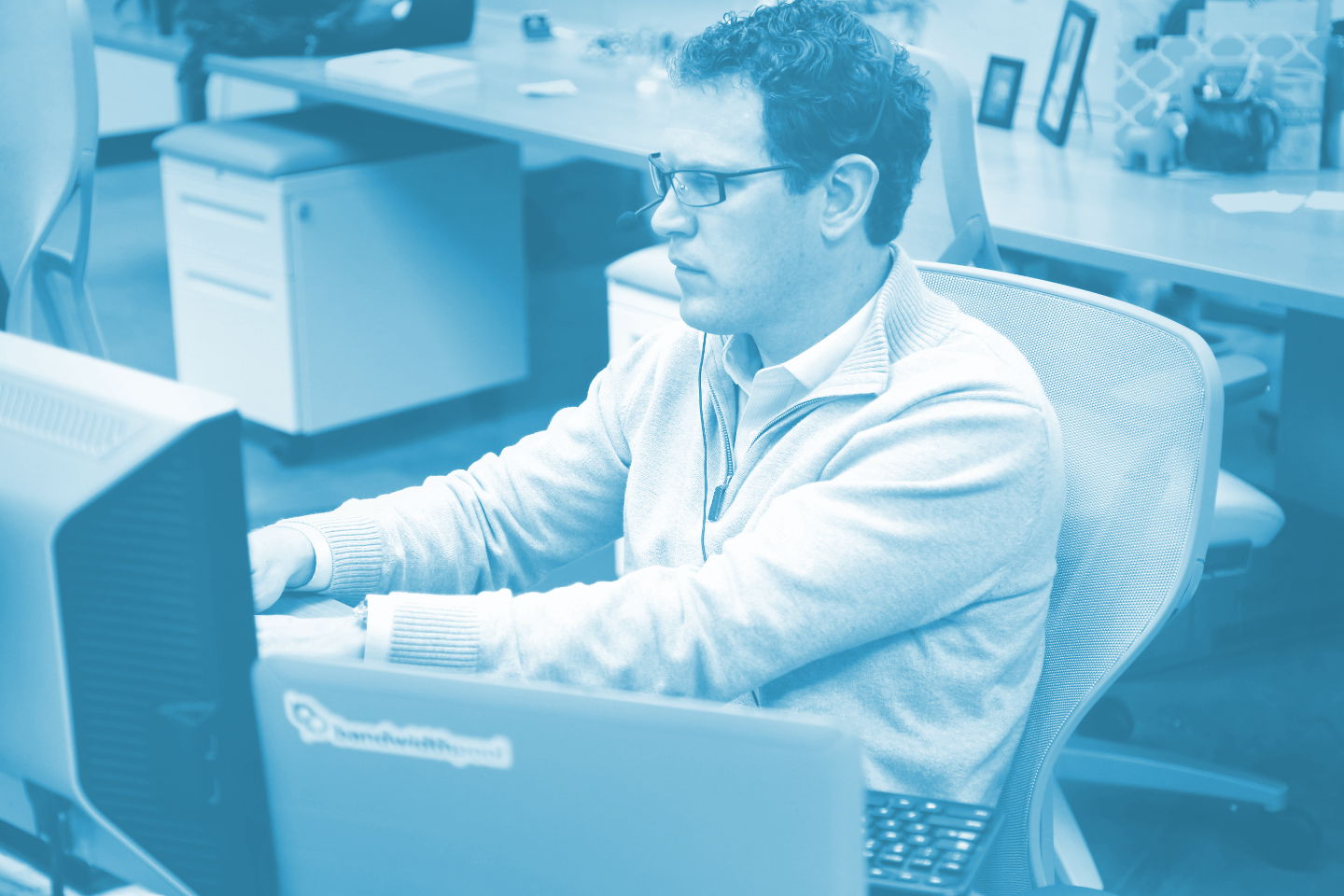 360˚ IT support and management
Our service delivery desk provides general support for users and administrators, including adding new users, applications, and printers and responding to other service requests that arise.
Often the IT role for a company falls to one internal staff member to save costs. This is often a false economy which costs more in the long run. It also creates added pressure to the individual by taking them away from their core role, while exposing the organisation to the risk of depending on one individual.
For many of our customers, we become their IT department, their help desk and their on-site IT experts. We have a team of experienced professionals who deal with day to day issues and also provide mid – long term planning advice.
Service delivery
Our systems and tools are based on the ITIL framework and ITIL alignment. We also have staff who have been trained in these processes. Our Professional Services Automation (PSA) tool Connectwise and our Remote Management and Monitoring (RMM) tool Kaseya are products which are also ITIL aligned. Our service delivery team ensure that all tasks and tickets are channelled to the correct staff member and prioritised accordingly in line with the service level agreements. Each customer is assigned a designated staff member and the account management is handled personally by one of our directors. Over many years we have developed processes and methods to supporting and managing networks to bring down the risks and provide a consistently high level of support to our customers.
Project management
All of our projects are tightly managed by our team of consultants to ensure they deliver on time and within budget.
LANWorx's growing support network consists of a full time Service Delivery Manager and network consultants. Every managed services site is managed by both a field consultant and one of the directors of LANWorx.
Service Level Agreements (SLAs) service delivery
The LANWorx Service Level Agreement (SLA) forms the backbone of the relationship between you and us. It is designed to match your service requirements and budget. Each level clearly defines the work and costs that will be performed under that particular SLA plan type. It is a simple concept and is not based on the number of hours worked each month, but more on business outcomes and deliverables for your organisation. There are a range of tasks, outcomes and regular maintenance that will be performed under the scope of the SLA.
Service delivery tools
Connectwise
ConnectWise is our professional services automation tool that our service delivery desk use for ticket and task management. It also has a customer portal. It is the leading PSA system for ICT service providers, MSPs, technology consultants, integrators, and developers. This is configured to tightly integrate into our RMM tool Kaseya.
Kaseya
Kaseya is the tool we use for our remote management and monitoring. It is the leading RMM provider in the market. We have alert sets that monitor all our sites in real time and integrate into the PSA system when issues arise. We can also have custom alert sets configured for customer specific critical services and line of business applications. We generally work this through with the vendor (or customer where appropriate) so that we can alert our team or the customer based on their specific alert parameters.